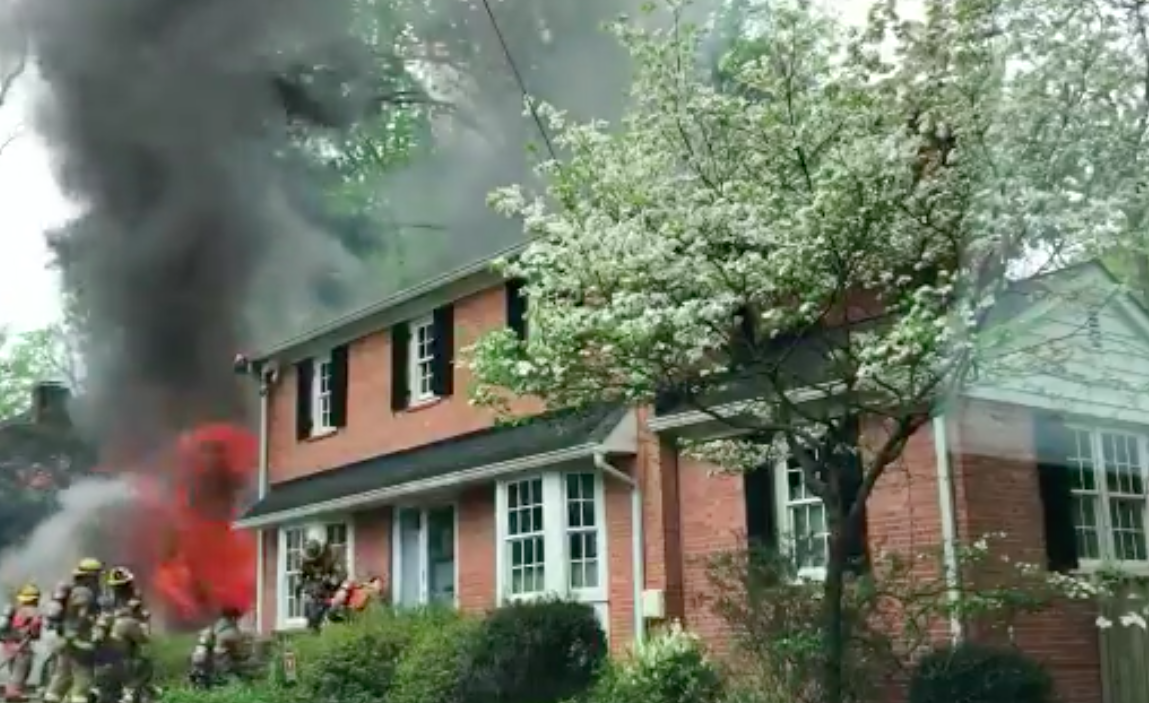 North Chevy Chase House Fire Displaces Family
A family has been displaced after a house fire in North Chevy Chase on Saturday. Montgomery County Fire and Rescue Services spokesperson Pete Piringer says units responded to the 3800 block of Iverness Drive around 10:45 a.m. to find the fire had spread significantly.
Fire officials determined the fire started in the garage before spreading to the attic. Some cars parked in the driveway were also burned. Damages are estimated to be around $300,000. While MCFRS officials say the cause of the blaze is believed to be an overloaded extension cord, members of the family say the cause wasn't actually an overloaded power cord, but simply an old one that blew up. At the time of the accident, they say only one lamp was attached and that lamp was turned off. There were no injuries reported.
North Chevy Chase house fire pic.twitter.com/mmpsQyvQnR

— Pete Piringer (@mcfrsPIO) April 27, 2020