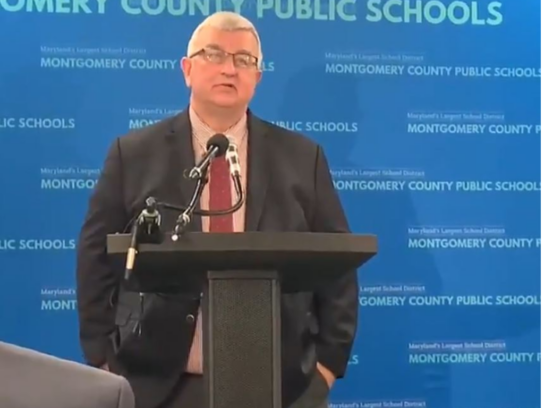 In a letter sent to MCPS students on Sunday, Jack R. Smith, the superintendent of Montgomery County Public Schools outlined plans for moving forward virtually during the COVID-19 crisis. MCPS shifted learning online after schools were closed until May 15.
Teachers and students will move into the next phase of MCPS' "Continuity of Learning Plan." This phase better utilizes online learning and remote instruction, and teachers will use these programs to teach new content. This phase will begin with an instructional day on April 28 for all students and staff.
"Our goal is to provide more direct, new instruction and ongoing student engagement," Smith said in the letter.
While students will receive letters grades for Marking Period 3, MCPS is switching to Pass/Incomplete for all high school students for Marking Period 4. The standards to pass have not yet been finalized by administrators yet, and there has been no determination regarding the way grades will be reported on transcripts and final GPAs will be calculated, the letter said.
For Marking Period 3, secondary students will receive letter grades. If a student has been unable to complete assignments or other academic expectations, they may receive an "Incomplete" instead of a failing grade. An incomplete gives students the opportunity to finish assignments or meet other expectations to receive a passing grade.
For elementary level students, some students will receive an M, for missing grade on their report cards. Due to "extended school closure and significant interruptions to the marking period," these grades reflect an inability to complete coursework, but will have no impact on student's grade advancement in the future, Smith wrote.
The letter also addressed Advanced Placement exams, which the College Board will administer from May 11 through May 22 virtually.
Smith also addressed graduation for the class of 2020, currently scheduled for May 22. At this time the administration has made no decisions regarding the best way to celebrate graduation, and is asking for parents for their feedback at this survey.
MCPS is currently closed until May 15.