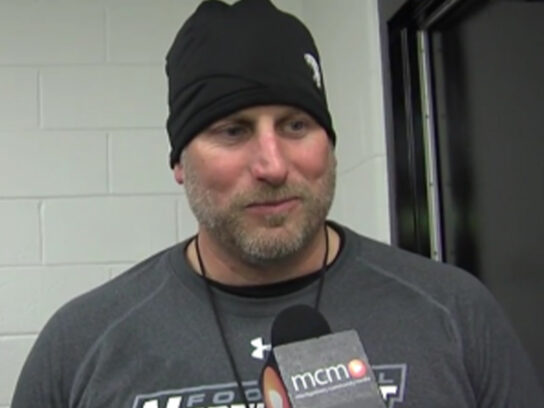 Mike Neubeiser is stepping down after 10 years as the head football coach at Northwest High School, according to a statement he made on Twitter.
"I believe we accomplished our goals," Neubeiser wrote on Twitter. "We turned Northwest into a respectable program and, most importantly, helped many young men become more disciplined and productive members of our society."
Neubeiser led the Jaguars to a 12-2 record last season, making it all the way to the 4A state championship before falling to Wise 35-14. Northwest won the state championship in 2013 and 2014 under Neubeiser.
"I have been blessed to be surrounded by tremendous assistant coaches at Northwest," Neubeiser said. "Men of high character who are dedicated to being positive role models for our student-athletes."
In 2019, the Jaguars won the John H. Cox Football Sportsmanship Award for the school that displays the best overall sportsmanship while competing in the football championship game.
"[Northwest players] were willing to work hard, get good grades, be respectful and be positive leaders in our school," Neubeiser said. "In return for their dedication, our players were rewarded with victories and sometimes championships."
Northwest football has been a family affair for the Neubeisers. Mike's brother Kevin recorded the team's game film and their dad worked the first down chains on the sidelines.
Neubeiser will continue to teach physical education at Northwest High School.
"I will miss being your coach," Neubeiser said, "but will be a Jag for life."
Sorry this is a bit long but I have a lot to say & lot of people to thank pic.twitter.com/OGV0VpEnQD

— Mike Neubeiser (@CoachNeub) December 11, 2020
Thank you Phonso! Loved coaching you. Even if you & your teammates put a few more gray hairs on my beard 😂😂😂

— Mike Neubeiser (@CoachNeub) December 12, 2020