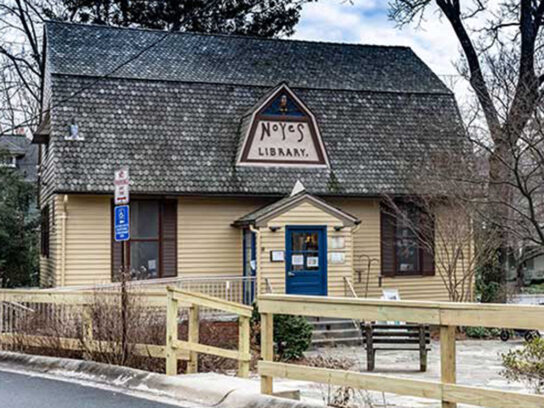 Kensington's famed Noyes Library has launched its ninth installment of Noyes StoryWalk®. The interactive experience features the popular A Tale of Two Beasts by Fiona Robertson. People can read the story on posted signs as they walk around nearby Clum-Kennedy Park from Nov. 20 to Dec. 19.  The book tells the tale of a little girl who finds a creature in the forest and takes it home. Told from the point of view of both the girl and the creature, it aims to show readers there are two sides to every story.
Crafts related to A Tale of Two Beasts can be found in weatherproof bins at The Noyes Children's Library as well as on the Noyes Children's Library Foundation website.
Noyes Children's Library Foundation's mission is to "raise funds, enhance early literacy programs, and inspire community engagement so that all children can discover the wonder of books" according to their website. The Noyes Library is located at 10237 Carroll Place in Kensington. Clum-Kennedy Park is nearby on Kensington Parkway.