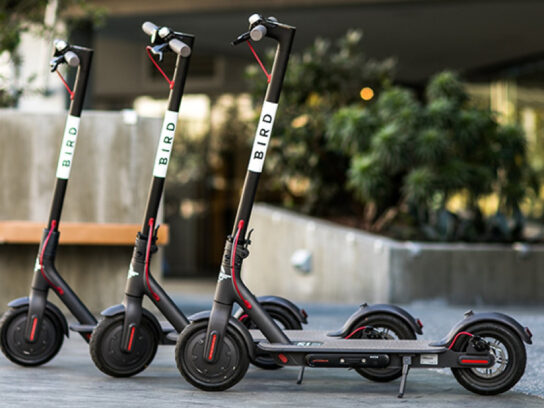 The Maryland Department of Transportation Maryland Transit Administration (MDOT MTA) will expand its current bicycle policy. On December 1st, 2021, the new policy will allow riders to bring their personal electric vehicles on public transportation. Approved electric vehicles include electric bikes and scooters. The e-bikes and e-scooters can ride on LocalLink Bus, Light RailLink, Metro SubwayLink and MARC Train. "As Transportation continues to evolve, MDOT MTA understands the importance of offering transit options that fit our customers' growing needs," said MDOT MTA administrator Holly Arnold.
MDOT MTA is happy to announce that it has expanded its bicycle policy to allow personally owned e-scooters and e-bikes on Local Bus, Light RailLink, Metro SubwayLink, and MARC Train starting on December 1st. For more details, visit https://t.co/v34C2EDNdn.#MDOTinnovates pic.twitter.com/nikujgTVnw

— MTA Maryland (@mtamaryland) November 29, 2021
The safety requirements for bikes on public transportation include:
LocalLink Bus:
E-scooters must be folded when entering a bus.
E-scooters must be placed between a rider's legs.
Bikes must be placed on the bike rack near the front of the bus.
Light RailLink:
E-bikes must be held upright in the priority seating.
Riders must also be prepared to make space for individuals with priority such as seniors and disabled riders.
E-bikes are only permitted on the last train car.
Metro SubwayLink:
Bikes must be in the priority seating and must be standing upright.
Marc Train:
Collapsible e-bikes and folding e-scooters are not permitted in the overhead storage bins.
Click here for more information on the policy changes.