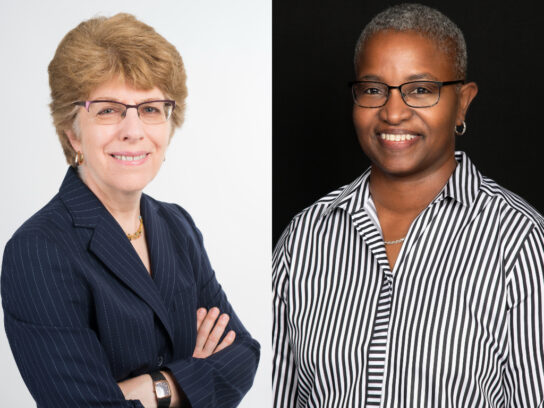 Montgomery Community Media's October Small Business Network addresses the best methods to handle challenging negotiations. The series of monthly sessions facilitated by Kelly Leonard addresses topics of interest to small business owners in Montgomery County.
This is a virtual event. The presentation and discussion occured on Tuesday, Oct. 19 at 9 a.m.  Registration is free and available here.
October's Small Business Network topic:  "Navigating Challenging Negotiations"
Here is a recording of the session:
Susan Borke's years of experience at CBS and National Geographic provided extensive opportunities to hone the negotiation techniques she has been teaching for over 30 years. With a background in legal and financial administration, Borke understands the needs of businesspeople.
As featured in Forbes Magazine, Dee Bowden founded BCS Solutions to teach small businesses how to solve cash flow problems. After recovering $7.5 million for a large government agency, Bowden recognized small businesses also fall prey to revenue loss because they don't collect the outstanding invoices.
Borke, Bowden and Leonard will review:
The essential elements of successful negotiations
Negotiation best practices
How to negotiate with difficult people
Navigating cash collections
About Montgomery Community Media's Small Business Network Series
The series of monthly morning sessions address topics of interest to small business owners in Montgomery County. The events have been held virtually since March 2020 due to the pandemic.
Moreover, the series offers the opportunity to invigorate and innovate businesses with insight and information from regional business leaders' presentations and question and answer sessions. Indeed, seminars and networking can enhance the success of local businesses in Montgomery County.
You can view previous speakers and events, here.
SBN is Brought To You By