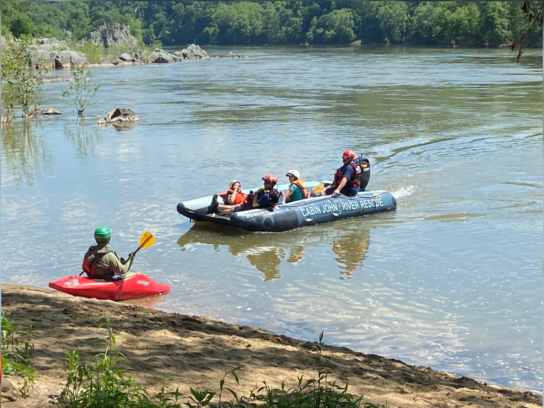 Emergency rescue personnel responded to the Billy Goat Trail Monday for an injured hiker and a juvenile suffering from heat exhaustion, according to Pete Piringer, chief spokesperson for Montgomery County Fire and Rescue Service (MCFRS). 
At approximately 8 a.m., MCFRS responded to the Billy Goat Trail Section B near MacArthur Boulevard and Brickyard Road for a report of a possible heat exhaustion. Upon arrival, officials evaluated a juvenile patient in the area of Old Angler's Inn and Marsden Tract Campground. 
MCFRS then responded to the Billy Goat Trail Section A at approximately 2 p.m for a report of an injured hiker. Officials conducted a technical rescue and deployed swift water rescue boats. Paramedics transported the injured hiker to a local hospital with non-life threatening injuries.
As temperatures rise and hikes become more prevalent, here are some safety tips.