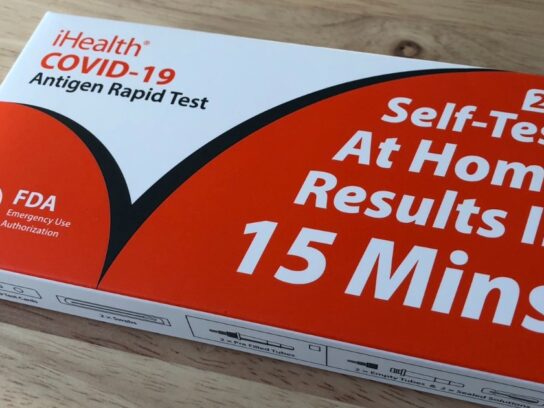 Montgomery County health officials are still worried about severe cases of COVID-19 as they say the pandemic is moving to a more endemic phase. 
There were 162 new cases reported Tuesday, per the county's data dashboard. The jurisdiction has a low community transmission status and 90% of residents have received at least two doses of COVID-19 vaccine.
There have been 2,125 total confirmed deaths due to COVID-19 in the county, according to most recent state data.
"The death rates for COVID are still much more elevated than we're seeing for something like influenza, so even though we are moving into a more endemic phase now, we are still concerned about the level of severe illness that occurs," said Sean O'Donnell, Public Health Emergency Preparedness Manager with County Health and Human Services, during a briefing last week.
He said the county sees about one death per day, which is a lower rate than when the omicron variant first hit, but officials want to see it come down. Hospitalization rates have come down but have leveled off, and rates are still higher than during some previous spikes.
"We're still concerned, even as we go back to normal with a lot of our activities, that there are still portions of our population who get ill enough that they require hospitalization and unfortunately some are succumbing to COVID still," O'Donnell said.