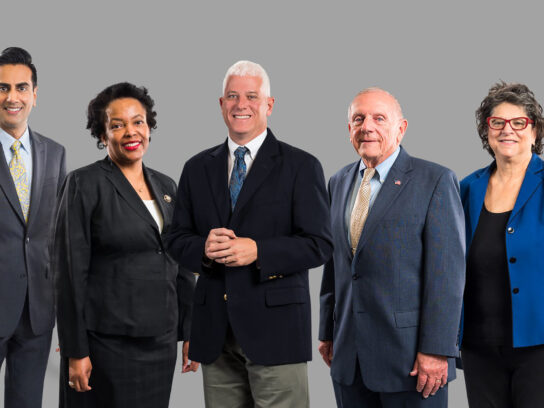 The turmoil surrounding the recent dismissals and proposed changes to the Park & Planning Commission took a new turn Wednesday. It came days after last week's House Legislation meeting where former Commissioner Partap Verma accused former Chair Casey Anderson of using investigations by the Office of the Inspector General [OIG] to pressure an unnamed member of the County Council.
On Wednesday, Inspector General Renee Kenney issued a statement contradicting the charges by Verma. Here in part is what her letter to County Delegate Julie Palakovich Carr stated:
"During my five years as the Inspector General, the former Montgomery County Chair did not influence nor control the direction of any investigation. Occasionally, the Chair brought potential issues to my attention for possible investigation or audit, as this is customary for Chairs and Officers of the Commission. My decisions to act were autonomous without any external influence and were made in the best interests of our community stakeholders."
Later in the letter Kenney addressed another allegation: "The OIG has never investigated a sitting council member."
Kenney concluded: "The OIG complies with generally Accepted Government Auditing Standards. These standards have strict requirements for independence."
In the meantime, former members and citizens have called on the County Council to make the findings of the ongoing investigation by the OIG of the circumstances surrounding last fall's wholesale firing of the Park & Planning Commission available to the public upon its conclusion.