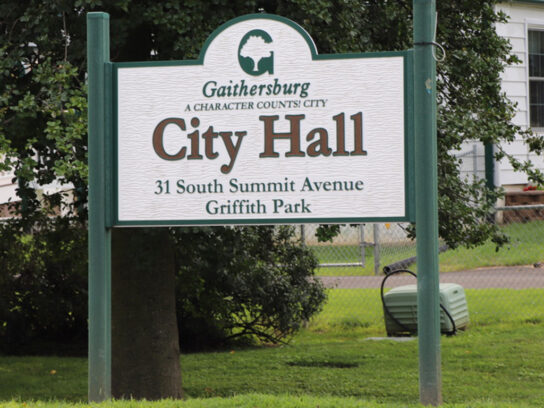 Tuesday marks election day for three key offices in the City of Gaithersburg. Residents can go to the polls to vote for Mayor and two at-large council members.
Incumbent Mayor Jud Ashman looks to win a second term. His challenger, Stephen Escobar, serves as a soldier in the Maryland  Army National Guard. The mayor serves a four-year term and presides over the City Council.
Also on the ballot, five candidates compete for the two at-large seats on the City Council. They include Dave Belgard, Philip Cook, Lisa Henderson, Yamil Hernandez, and Jim McNulty. The City Council consists of five elected at-large members, each serving staggered four-year terms.
Voters should report to the Activity Center at Bohrer Park at 506 S. Frederick Avenue. The only polling place for the election, it will be open from 7 a.m. to 8 p.m. Same-day voter registration will be available.
Early voting occurred the weekend of October 23. Registered voters who received mail-in ballots can put them in the mail or drop them off at six designated drop boxes by 8 p.m. Tuesday.