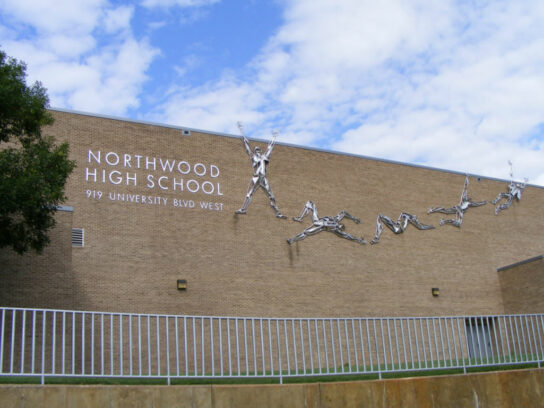 All outdoor facilities at Northwood High School will close to members of the community indefinitely following multiple antisemitic and hate incidents, according to the school's principal.
"As you may be aware, Northwood High School has been targeted by an outside hate group through flyers containing hate speech and antisemitic comments being posted at the same locations on our athletic fields," Principal Jonathan Garrick wrote in a letter to families Thursday.
There have been four incidents as of Wednesday, he said. The facilities closure includes athletic fields, the track, tennis courts, and all other outside areas of the school building. 
The closure does not affect Montgomery County Public Schools-approved activities.
School administration hopes the facilities will reopen when a suspect is apprehended or "there is confidence the hate vandalism against our community has stopped."
He said it is a priority for administration, the MCPS safety team, and the Montgomery County Police Department to identify who is responsible for committing the vandalism.
Garrick asked parents to share the message with community members who use the facilities and do not have students attending Northwood. The message will be sent to feeder schools and local listservs.