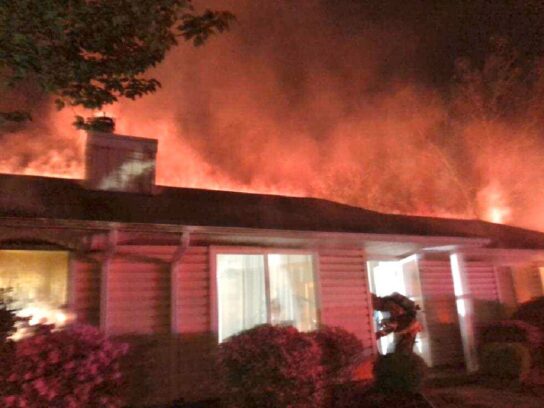 A fire in Leisure World, a housing community for "active adult living," caused over $350,000 in damages Wednesday, according to tweets from Pete Piringer, the spokesperson for the Montgomery County Fire and Rescue Services. The fire caused $250,000 worth of damage to the structure of the house and $100,000 worth of damage to the contents of the house.
The fire started around 2 a.m. when a fire alarm failed to go off, according to Piringer's tweets. All occupants of the house were able to leave the house. One resident was transported to the hospital for non-life-threatening smoke exposure.
The cause of the fire is unknown. MCFRS is asking anyone with information regarding the cause of the fire to call the Arson/Explosive Tip Line at (240) 777-2263.
(~2a) 14690blk Edelman Dr, Leisure World, 1-sty duplex, fire in bedroom w/ extension to attic, all occupants out, @MCFRS_EMIHS evaluated 1 resident, ~65 FFs on scene pic.twitter.com/UW5beur4ZT

— Pete Piringer (@mcfrsPIO) May 13, 2020