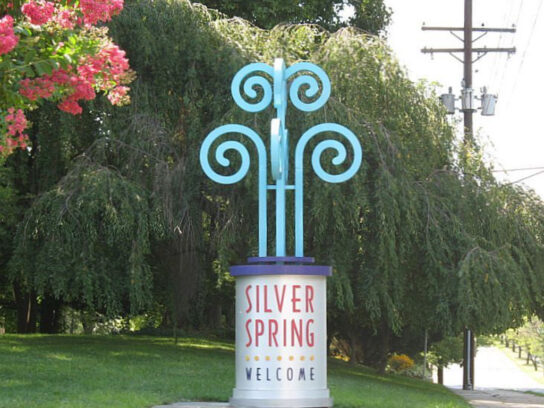 At 5 p.m. Friday, the northbound right lane of Georgia Avenue in downtown Silver Spring will be closed to make room for expanded dining.
The closure is temporary and is expected to last through at least June 21.
Council Vice President Tom Hucker worked with the Maryland State Highway Administration and the Silver Spring Urban District to get the 8200 block of Georgia Avenue – also is known as Route 97, between Silver Spring Avenue and Thayer Avenue -closed so that restaurants in that area can expand their outdoor offerings.
"I'm grateful for this unique opportunity to create a more dynamic space for diners to go out with their families and enjoy downtown Silver Spring's excellent selection of food and drink options in a safe, socially distanced way," Hucker wrote in a news release.
"I encourage residents to come out, patronize these local businesses and enjoy the opportunity to eat outside in a shared space," he said.
These restaurants still are limited to outdoor seating or take out only.