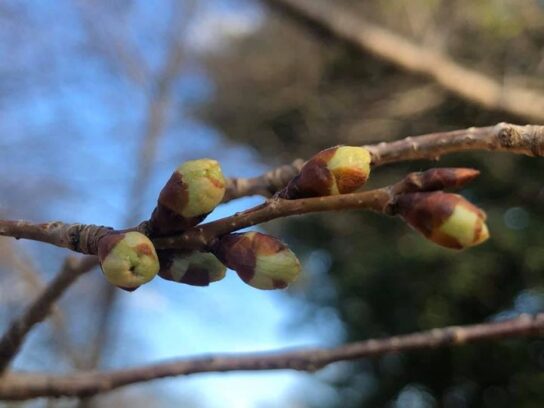 The National Parks Service will announce their projections for the peak cherry blossom bloom on Wednesday, March 1.
According to the parks service, peak bloom date is when 70% of Yoshino Cherry blossoms are open. The most likely timeframe for the blooms is the last week of March and the first week of April. Last year's peak bloom was on March 25.
Cherry blossom trees usually bloom for several days. Cool and calm weather can extend this period while rain and wind could cut it short. The peak bloom periods depend on the weather, meaning extraordinary warm or cold periods could mean an earlier or later bloom date.
In order to predict the peak bloom dates, horticulturalists with the parks service monitor bud development. According to the parks service, it is almost impossible to forecast the peak bloom period more than 10 days in advance.
The blossoms are coming! 🌸 Our experts are carefully finalizing their peak bloom projection. Next week (Wednesday, March 1), we'll join our partners at the @CherryBlossFest & the Trust for @TheNationalMall to make the big announcement. 🌸 Follow us to get the news first! 🌸 pic.twitter.com/kfYvIb4R1w

— National Mall NPS (@NationalMallNPS) February 24, 2023