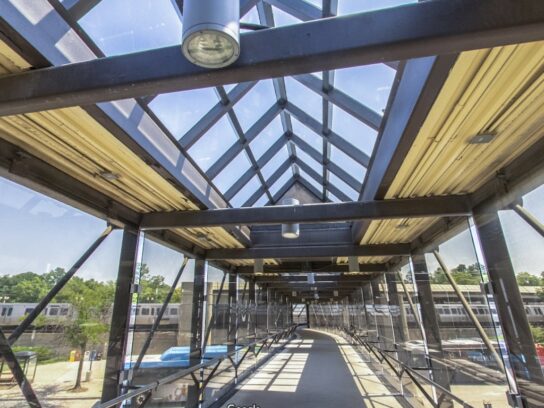 After a 14 month closure, the pedestrian bridge connecting the Rockville Metro station to Rockville Town Center will reopen Monday, Aug. 16.
According to a press release from the City of Rockville, the bridge, which allows pedestrians to cross over Rockville Pike, recently underwent five months of repair work.
The pedestrian bridge linking Rockville Town Center and the Rockville Metro station over Rockville Pike will reopen on Monday following a 14-month closure and more than five months of repair work by @wmata. https://t.co/Au5mwSnDYl #rkv

— City of Rockville (@Rockville411) August 13, 2021
The reopening of the bridge comes on the heels of Metro's July announcement that the Rockville Metro station will close on Sept. 11, and will remain without train service until Dec 4. During that time the Metro will repair the station's canopy. Construction will also force the bus stops to be relocated as well.