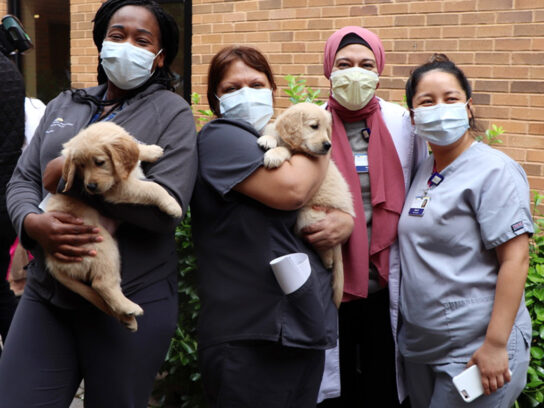 In honor of National Nurses Day, MedStar Montgomery Medical Center in Olney honored its nurses by bringing in some therapy puppies from Warrior Canine Connection in Boyds. Councilmember Evan Glass also stopped by to express his appreciation to the nurses.
Here's a look at the nurses taking a much needed break to enjoy some love from 7-week-old golden retriever puppies.
National Nurses Day is Thursday, but be sure to show appreciation to nurses all week long since Nurses Week lasts from May 6 to May 12.
Nap time for the @WarriorCanineCn puppies after showing their love to the @MedStarHealth nurses. @mymcmedia pic.twitter.com/4FozcNJSQf

— Deirdre Byrne (@DeirdreByrneMCM) May 6, 2021