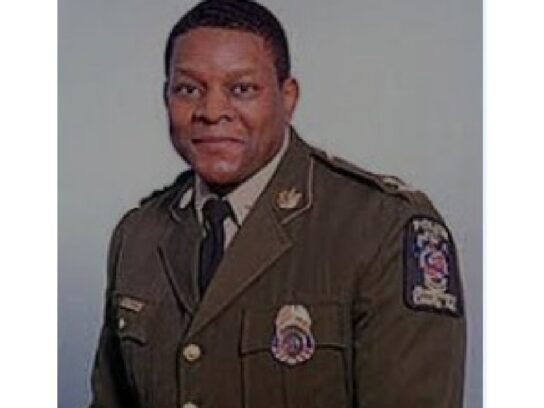 Former Montgomery County Police Chief Charles Moose, who led the county during the 2002 D.C. sniper attacks, died at his home on Thanksgiving.
Moose, who was the county police chief from 1999 to 2003, was 68 years old.
"We are extremely saddened by the news announcing the passing of former Chief Charles Moose," said Montgomery County Police Chief Marcus Jones. "He was a great leader and led our department through the DC Sniper investigation, one of the most difficult crime sprees in our country's history. We send condolences to his wife Sandy and all of his family and friends."
County Executive Marc Elrich issued a statement, noting Moose "will be remembered as the face of Montgomery County during the 2002 D.C. Sniper tragedy. For 23 days, Chief Moose provided a calming presence in the midst of the terror and fear that consumed our County and the Washington Region and was nationally recognized for his efforts. We are forever grateful for his contributions to public safety during his tenure."
Councilmember Nancy Navarro tweeted, "Chief Moose led the County through the sniper attacks with honesty and grace. We are forever grateful for his service. I offer my deepest condolences to his loved ones. May he Rest In Peace."
Moose wrote a book about the sniper attacks, entitled "Three Weeks in October: The Manhunt for the Serial Sniper.
(1/2) Sending my deepest condolences to the Moose family for the passing of former MoCo Police Chief Charles Moose. Chief Moose led with honor & distinction as the DMV region suffered through the DC sniper shootings which terrorized our communities.

— Councilmember Gabe Albornoz (@albornoz_gabe) November 26, 2021
📃 Please read my statement on the passing of former @MontgomeryCoMD Police Chief Charles Moose. We are forever grateful for his contributions to public safety during his tenure, and our thoughts are with his wife, Sandy Moose, and his family and friends. https://t.co/mZjXmmSMAh pic.twitter.com/EgtYiaywEY

— County Exec Marc Elrich (@MontCoExec) November 26, 2021
We extend the sympathies of everyone in the SAO to the family of Chief Charles Moose. Montgomery County will always remember his service during some of our darkest days.
We are forever grateful for his leadership during the 2002 Sniper Crisis. @mcpnews pic.twitter.com/KHNeYW7zWq

— Montgomery County State's Attorney's Office (@MCSAONEWS) November 26, 2021
Charles Moose was proud, forthright, honest and confident. He worked hard to be fair in a political environment that he eschewed. 

We extend our sympathy to his wife, Sandy and his entire family.

— FOP Lodge #35 (@MCLodge35) November 27, 2021