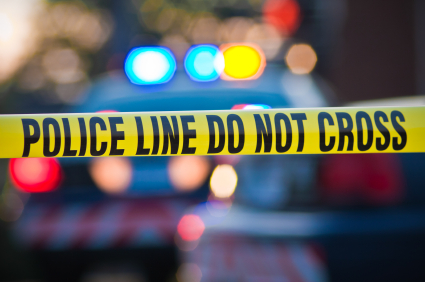 Police Investigate Homicide in Germantown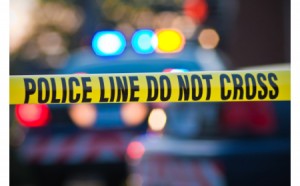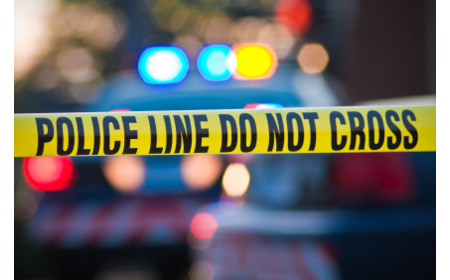 UPDATED Montgomery County police are investigating a homicide that occurred late in the evening on March 4 in Germantown.
According to police, the Emergency Communications Center received a report of a shooting at 10:01 p.m. in the area of Drumcastle Court in Germantown.
Police responded to the area and located a male victim on Oxbridge Drive at the intersection of Route 355 (Frederick Road). Police said the victim, in his early twenties, was transported to a local hospital where he died of his injuries. Police have identified the victim as James Allen Frazier, 21, of the 200 block of Frederick Avenue in Rockville.
Although a preliminary description of a suspect was provided to officers and released via the police department's social media channels (see below), the description cannot be confirmed at this time.
At this hour, detectives from the Major Crimes Division and Forensic Services personnel remain on the scene. Police are asking anyone who has information about this homicide to call Crime Solvers of Montgomery County toll-free at 1.866.411.TIPS (8477). Crime Solvers will pay a cash reward of up to $10,000 for information provided to them that leads to an arrest and/or indictment for this crime. Tipsters will remain anonymous.
Homicide: Detectives,officers,and Forensic Services remain on scene. No foreseeable updates until approx. 9:00 a.m. unless developments.

— Montgomery Co Police (@mcpnews) March 5, 2014
Homicide: The victim is a male in his early twenties. His name is not being released at this time.

— Montgomery Co Police (@mcpnews) March 5, 2014
Homicide: Preliminary description of suspect cannot be confirmed at this time. Suspect(s) still outstanding.

— Montgomery Co Police (@mcpnews) March 5, 2014
Homicide: Officers located victim on Oxbridge Drive at Rt. 355 (Frederick Rd.).

— Montgomery Co Police (@mcpnews) March 5, 2014
Homicide: Preliminary description of suspect: black male, medium build, wearing overcoat, dark-colored (possibly green) baggy pants, w/ gun

— Montgomery Co Police (@mcpnews) March 5, 2014
UPDATE: Drumcastle Ct., Germantown shooting is a confirmed homicide. Public Information Officer en route to scene.

— Montgomery Co Police (@mcpnews) March 5, 2014
(cont) Active scene. Suspect(s) outstanding.

— Montgomery Co Police (@mcpnews) March 5, 2014
10:01 p.m.- Received call for a shooting on Drumcastle Ct., Germantown. Male victim transported to hospital (cont)

— Montgomery Co Police (@mcpnews) March 5, 2014