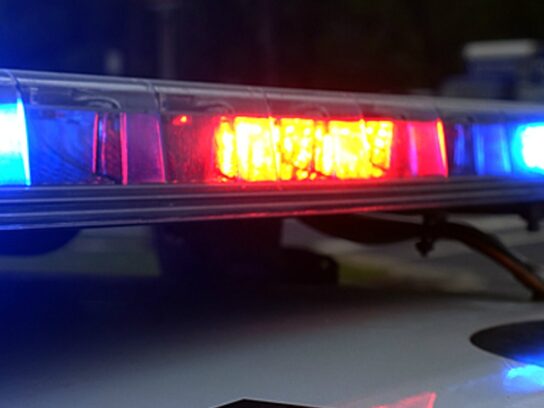 Police investigate a shooting that occurred last month at a CVS Pharmacy in Glenmont and ask for the public's help identifying a suspect, per a release from the Montgomery County Police Department (MCPD).
At about 9:31 p.m. on April 17, officers responded to the location on the 12300 block of Georgia Avenue for a reported shooting, police said. Detectives determined a female suspect entered the CVS Pharmacy and began putting store property in her bag. When she tried to leave, an employee stood in front of the sliding glass exit door to try to stop her. A male suspect approached the door and fired a handgun into the bottom panel. The employee let the female suspect pass, and both suspects fled with stolen property, police said.
Police released surveillance photos of the female suspect.
Detectives Investigate Pharmacy Shootinghttps://t.co/ckbHuYJnSh#shooting #mcpnews pic.twitter.com/KM3JlXc3KL

— Montgomery County Department of Police (@mcpnews) May 5, 2022
Police described the female suspect as "Hispanic, approximately 5-feet, 6-inches tall and weighs 150 pounds. She has brown hair that she wore in a bun at the time. She was wearing a red shirt, multi-colored leggings, and white shoes, and carried a white and yellow bag."
Police described the male suspect as "Hispanic. He is bald and was wearing a dark colored shirt with a red striped mask covering his face."
MCPD asks anyone with information to call the 4th District Investigative Section at 240-773-5530 or 240-773-TIPS, or reach Crime Solvers of Montgomery County at 1-866-411-TIPS (8477). Up to $10,000 is offered for information that leads to an arrest. Callers can be anonymous.