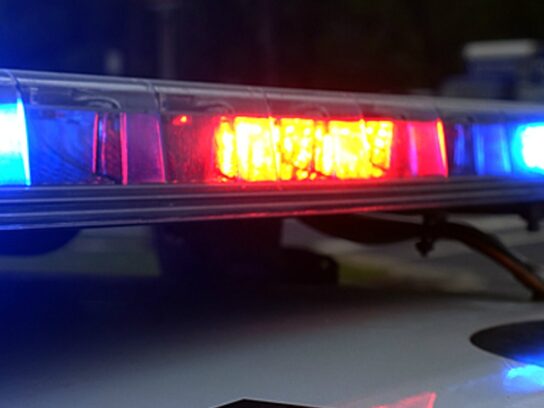 Police are investigating a Tuesday carjacking on Bel Pre Road in Silver Spring.
At about 10:35 p.m. that night, Montgomery County Police Department (MCPD) officers responded to the 3700 block of Bel Pre Road for a reported carjacking, per a release from MCPD. According to police, a man was walking to his 2019 Toyota Corolla when he was approached by five suspects. They surrounded the man and demanded his car key. When the victim refused, the suspects assaulted him, took the key and ran away, police said.
The victim followed them to try to get his key back. The suspects returned to the scene and one left in the victim's car. 
Officers found the car several hours later abandoned with damage at New Hampshire Avenue and Heartsfields Drive. Police said the car was involved in a traffic collision.
Police released surveillance video of the male suspects and ask for the public's help identifying them. MCPD described one of the suspects as "a Black male, approximately 16 years old, 130 lbs and approximately 5-feet, 4-inches tall." Police described another suspect as "an unknown race male, wearing a red jacket, 170 lbs, and 5-feet, 7-inches tall."
The police department asks anyone with information to call the Major Crimes Division at 240-773-5070 or 240-773-TIPS, or contact Crime Solvers of Montgomery County at 1-866-411-TIPS (8477).  
Up to $10,000 is offered for information that leads to the suspects' arrests. Callers can be anonymous.
Detectives Investigate Carjacking on Bell Pre Road; Surveillance Footage of Suspects Releasedhttps://t.co/6EIGscHv9s#mcpnews #carjacking pic.twitter.com/W5Vz2NI7kd

— Montgomery County Department of Police (@mcpnews) October 14, 2022