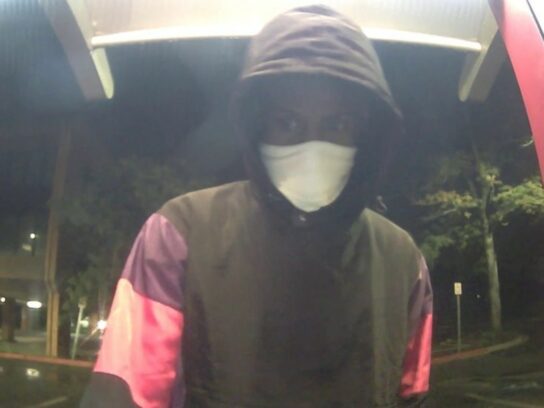 Detectives with the Montgomery County Police are investigating an armed carjacking and abduction that happened in Aspen Hill on Sept. 27.
Detectives determined that the incident occurred at approximately 4:15 a.m. near the 3800 block of Grand Pre Road. Police say the victim, who was driving home from work, noticed a vehicle behind him driving aggressively and fast. As the victim slowed down and signaled for the other car to pass, the other vehicle passed and stopped in his path.
Three males exited their vehicle and approached the victim's vehicle. Two of the suspects displayed handguns before grabbing the victim out of the driver's seat and pushing him onto the rear passenger seat. The suspects attempted to take money from his phone applications and his wallet containing credit cards and cash.
The suspects drove the victim to his bank located in Aspen Hill and withdrew money from his account while they continued to point their guns at him. Afterward, the suspects drove the victim to the area of New Hampshire Avenue and Cape May Road and told him to get out of his vehicle and not to look back or call the police.
Detectives are asking that anyone with information about this armed carjacking call the Major Crimes Division at 240-773-5100. Callers may remain anonymous and can call the Crime Solvers of Montgomery County at 1-866-411-TIPS (8477). Crime Solvers is offering to pay a cash reward of up to $10 thousand for information that leads to an arrest in this case.