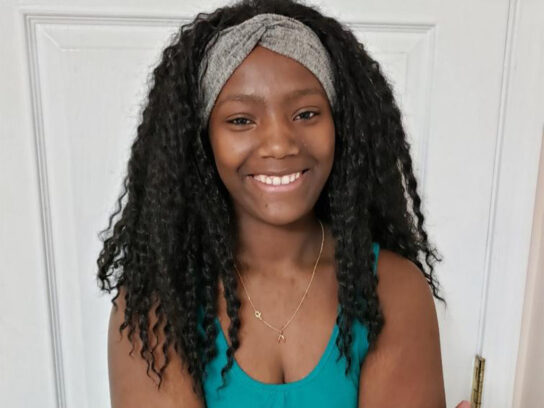 Update (Nov. 13 at 1:40 p.m.): Montgomery County Police Department released a statement Wednesday afternoon, saying that Lemlen Earley has been located safe and unharmed.
[hr]
Original Post (Nov. 13): The Rockville Police Department is searching for a Rockville teenager and is requesting the public's help finding her.
According to a police statement, 13-year-old Lemlen Earley left her home on Tuesday—located in the 500 block of Anderson Avenue—for Julius West Middle School, but didn't arrive.
PLEASE RT: Rockville police are searching for a teen who went missing this morning on her way to Julius West Middle School. Have any info? Please contact the RCPD at 240-314-8900. More details at the link.https://t.co/VArkGgJI0f pic.twitter.com/sBAlCNqdzo

— City of Rockville (@Rockville411) November 13, 2019
Rockville police say, "Earley was wearing a grey sweatshirt, is described as 5-feet-4 inches tall, weighs about 115 pounds, and has brown eyes and hair."
Montgomery County Police Department released a statement that said Earley was "possibly wearing a grey hooded sweatshirt with the wording 'JFK50' or 'NCR Trail Marathon,' dark colored pants, and white tennis shoes."
Anyone with information about the whereabouts of Early should contact Lt. Jan Seihamer at 240-314-8900. People can also contact the police non-emergency 24-hour line at 301-279-8000, or the Special Victims Investigation Division at 240-773-5400.