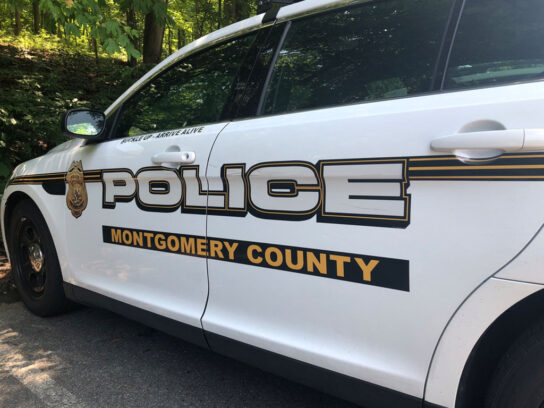 Update, Nov. 13, 11 a.m.: Montogmery County Police Department identified the pedestrian who died in the Nov. 6 collision as 77-year-old Kankanige Chandralatha Perera of Aspen Hill in Rockville.
Perera was hit by an SUV in Twinbrook while she was trying to cross McAuliffe Drive in Rockville. The investigation is ongoing.
---
Woman Dies After Collision With SUV in Twinbrook
Update, Nov. 6, 3:50 p.m.: A woman died after she was hit by an SUV in Twinbrook after she was hit trying to cross McAuliffe Drive, a Montgomery County police statement said.
A 2004 Chevrolet Suburban, traveling eastbound, struck the woman about 7:20 a.m. in the 2000 block of McAuliffe Drive, police said. Officers from the county's Rockville police district, Rockville City police, and Montgomery County Fire and Rescue responded.
The woman was taken to a local hospital where she died of her injuries, police said.
The Suburban driver is identified as 54-year-old Sylvia McNickle of Linthicum Street in Rockville.
Police have not released the name of the pedestrian, awaiting family notifications.
This collision investigation is ongoing. Anyone with information is asked to call the Collision Reconstruction Unit at 240-773-6620.
---
Original post (Nov. 6): Montgomery County police say a female pedestrian has died after a collision with an automobile this morning.
Collision Reconstruction Unit on scene in 2600 blk of McAullife Dr in Twinbrook for serious collision involving adult female pedestrian. Veh stayed on scene. McAullife Dr. btwn Linthicum St & Farragut Ave is CLOSED. Call rcvd 7:21am. Updates posted as info is confirmed.

— Montgomery County Department of Police (@mcpnews) November 6, 2019
Update to Pedestrian-Involved Collision: Pedestrian has succumbed to her injuries at the hospital.

— Montgomery County Department of Police (@mcpnews) November 6, 2019