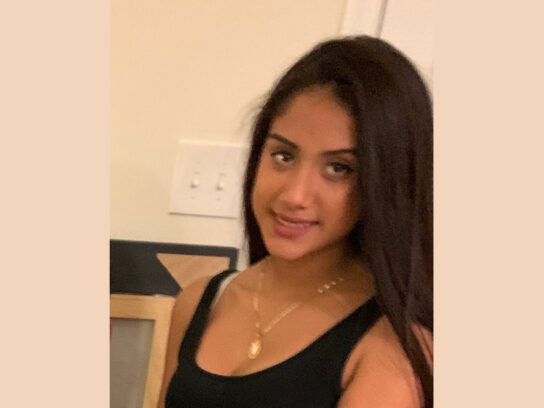 Update (1/15/20): Cristal Nelly Tavara Samaniego has been located safe and unharmed.
Original post (1/13/20): Detectives with the Montgomery County Police Department are asking for the public's help in locating a missing juvenile.
15-year-old Cristal Nelly Tavara Samaniego of Georgian Way in Wheaton was last seen by family members around 8 a.m. when she was dropped off in the area of Albert Einstein High School.
Samaniego is approximately 5'6″ tall and 120 pounds, with brown eyes and long black hair. She was last seen wearing blue jeans, a black winter jacket, and black boots.
Police and family are concerned for Samaniego's welfare.
Anyone with information about Samaniego's whereabouts is asked to call the Montgomery County Police Special Victims Investigations division at 240-773-5400 or the police non-emergency number at 301-279-8000 (24-hour line).