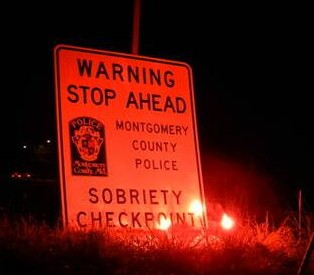 Police to Conduct Sobriety Checkpoint
Montgomery County Police announced Friday they will conducting a sobriety checkpoint starting tomorrow, July 18, at 10:30 p.m. through 3 a.m. Sunday.
According to a news release, this campaign is part of department's continuing effort to curb impaired driving and underage drinking.
Police said, the exact location of the checkpoint will not be disclosed in advance and times are approximate. The checkpoint will be cancelled in case of inclement weather.