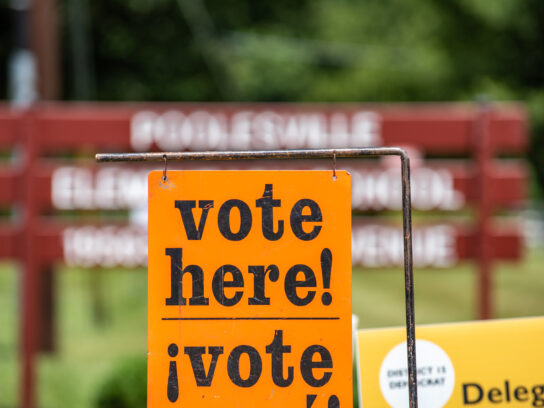 All polling places in Montgomery County and the state of Maryland have closed as of 8 pm Tuesday.
Final election results will not be released until mid-August according to the County but partial results are expected Tuesday night.
"Early voting results will be released when all Maryland polling places have closed. Election Day will be released once available. Hopefully we'll be done by 2 a.m.," Dr. Gilberto Zelaya, Community Empowerment/Public Information Officer for the Montgomery County Board of Elections, told MyMCM.
Gov. Larry Hogan vetoed a bill that would have allowed election workers to begin counting write-in votes as they were sent in. Instead, election workers will only begin counting those ballots starting Thursday, two days after the primary.
Maryland is the only state in the country that forbids counting mail-in ballots early.
More than 500,000 residents requested mail-in ballots.
For up-to-date results as they become available, click here:
https://results.elections.maryland.gov/elections/2022/primary_results/index.html
For up-to-date results for Montgomery County as they become available, click here:
https://results.elections.maryland.gov/elections/2022/primary_results/gen_results_2022_by_county_16.html