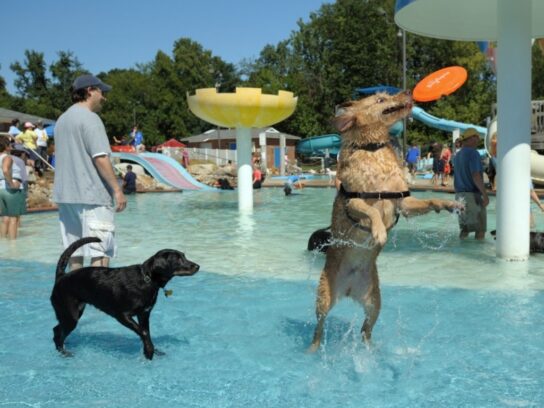 Montgomery Recreation will host its annual end of summer Pooch Pool Party at the Upper County Outdoor Pool in Gaithersburg on Aug. 21 and Aug. 22.
The pool will be open for dogs to play from 11 a.m. to 3 p.m.

To participate, dogs must have a current Montgomery County dog license and written proof of a rabies vaccination.
For a $10 fee, dogs get their chance to paddle in the pool before it closes for the summer. Human companions attending the party with their pooches can only wade in up to their knees.
To register, dog owners can visit Active Montgomery's website.
🐶 Save these dates! @MoCoRec's popular Pooch Pool Party returns on Saturday, Aug. 21 and Sunday, Aug. 22 from 11 a.m. to 3 p.m. at the Upper County Outdoor Pool in Gaithersburg.
To register 🐩 ➡ https://t.co/L1TJxCfWlr. pic.twitter.com/viffKCG7L8

— Montgomery County MD (@MontgomeryCoMD) July 28, 2021