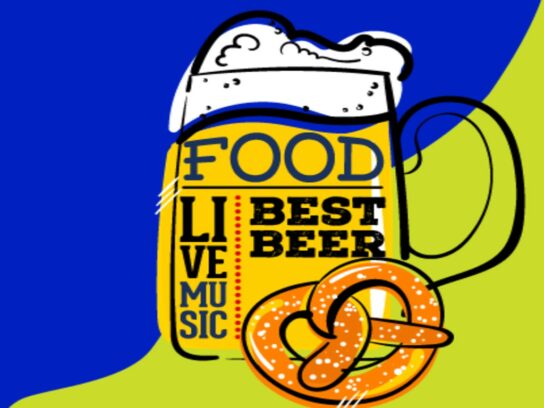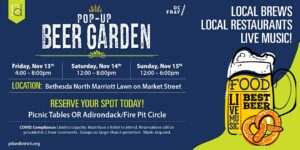 Update (Nov. 12): The Pike District Pop Up Beer Garden is now cancelled, according to the event's website.
The cancellation is for the concern of the safety and health of the community. Also, it is in accordance with the State of Maryland's code red status and Montgomery County's rollback on Phase 2 COVID restrictions, according to the website.
Original post (Oct. 29): Great news for beer lovers in or around the Pike District: Pop Up Beer Garden will be hosted through the Nov. 13-15 weekend at the Bethesda North Marriott Lawn on Market Street.
According to their website, Pop Up Beer Garden will have live music and food and beer will be local to the Montgomery County area.
7 Locks Brewery, located in Rockville, will have an onsite bar while local restaurants, Quincy's South Bar & Grille and The Big Greek, will serve food to patrons.
Tickets cost $25 per person, which includes two beer tickets and a $15 food voucher. For designated drivers, or those who chose not to drink, tickets will be $15 which includes a food voucher. Reservations can be made for up to six people and seats are on a first come, first served basis.
To reserve tickets visit their website.