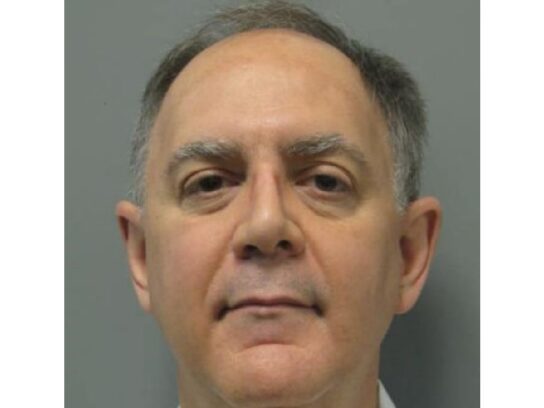 Jonathan David Robbins, 59, was sentenced to 12 years in prison Monday following a Montgomery County Circuit Court jury's conviction in June on six counts of theft for defrauding his elderly client of $1.8 million.
According to the Montgomery County State's Attorney's Office, Robbins exploited his role of handling Helen Nutt's accounts during many years, dating back to 2013. Helen Nutt did not live to witness Robbins' trial. She died on June 26, 2017 at the age of 91.
State's Attorney John McCarthy said that his staff "proved the defendant chose over and over again to betray the trust of his client, someone he knew was vulnerable." He called the crime "an egregious exploitation of a senior citizen in our community and her family."
During the trial, it was revealed that Nutt sought Robbins' financial assistance, asking him to conserve her assets so she could live out her remaining years and also provide money in an inheritance for her daughter.
Instead, according to a spokesperson for the Montgomery County State's Attorney's Office, "the Defendant exerted total control over Mrs. Nutt's finances." For nearly six years, he used Nutt's money for himself, the spokesperson said.
There will be a court hearing to discuss restitution on Feb. 18, 2022.
Shortly after meeting Robbins, who is an attorney and certified public account, Nutt fell in her home and never was able to live without assistance again. A few weeks prior to her fall, her son had died suddenly. She then moved into Kensington Park in 2013.
Testimony throughout the trial showed that some of Nutt's acquaintance tried to learn what was happening with their friend's money, but Robbins deceived them. "The evidence clearly established a pattern of deception," the spokesperson said.
Instead, according to trial testimony, Robbins strove to make himself look wealthy and successful, moving to a larger and better furnished home.
He "used the bulk of what he stole to defend himself before the Attorney Grievance Commission and for litigation related to a request for documents from the Consumer Protection Division of the Attorney General's Office," according to the spokesperson.
The trial lasted eight days, and the jury deliberated for more than three hours before finding Robbins guilty on all counts.