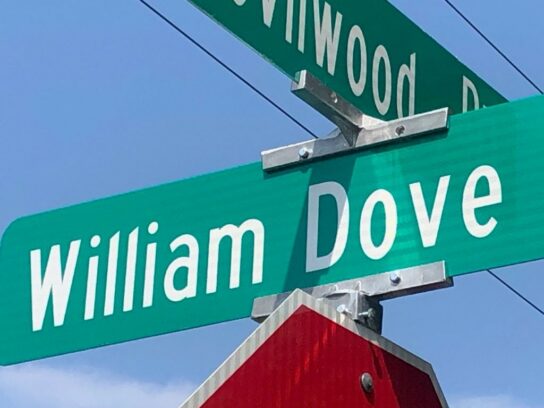 Three streets in Potomac no longer carry the names of Confederate generals. On Friday, the street signs for J.E.B Stuart Road, J.E.B. Stuart Court and Jubal Early Court came down. The new signs bear the the names of two Montgomery County African American community leaders.
J.E.B Stuart Road and J.E.B. Stuart Court were renamed Geneva Mason Road and Court. Jubal Early Court was renamed William Dove Court.
Mason lived from 1899 to 1980 and was a prominent community leader in the Scotland community, centered near what is now Seven Locks Road. She was instrumental in rebuilding that community and in its fight against urban renewal efforts in the 1960s.
Dove was an African American man who was born into slavery and was one of the founding members of the Scotland community. He purchased some of the first parcels of land there.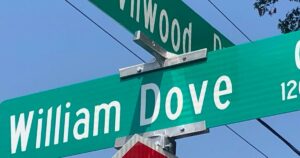 "This is incredible, who would have know, who would have known, after all of her struggles, all the things she went through that we would come to a place and see these two incredible signs," said Nicole Web, the great, great, great granddaughter of Mason.
County Councilmember Andrew Friedson, who was instrumental in getting the street names changed, spoke Friday as the signs changed. "As we dismantle the structures of institutional racism, we're also changing the symbols that institutional racism normalizes, like street names," he said.
An African American community, today Scotland consists of 100 townhomes. Its roots date back to the late 19th century, when former slaves bought land in Potomac.
Today, three streets in Potomac named after Confederate soldiers were officially renamed for two African Americans who served as leaders in the community. This after a Council request led by @Andrew_Friedson to change the street names that do not reflect the county's values. pic.twitter.com/jLrAqXxLkj

— Montgomery Council (@MoCoCouncilMD) July 23, 2021
Today with residents and members of the Mason and Dove families, we celebrated the replacement of the signs bearing the names of the Confederate soldiers these streets used to be named for.

Important we got this done to honor two people who truly represent our community. pic.twitter.com/cq24RnQpbZ

— Councilmember Andrew Friedson (@Andrew_Friedson) July 23, 2021
Today, we celebrated the replacement of these street signs in MoCo bearing the name of Confederate officers with new signs honoring Geneva Mason and William Dove, two important leaders of the historic African-American Scotland community. ❤️ pic.twitter.com/uzv7TrkSDC

— Natali Fani-González (@NataliFGonzalez) July 23, 2021
Related Post
County Moves to Eliminate Street Names Honoring Confederates, Slaveowners