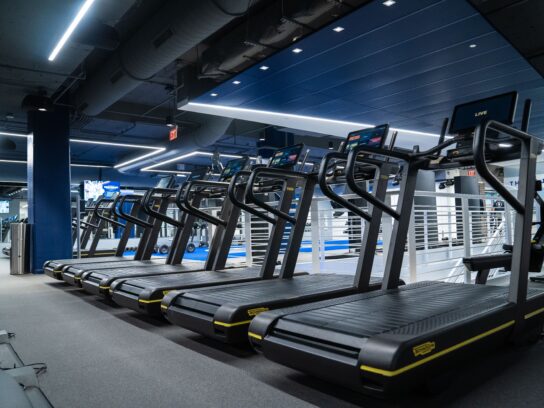 The St. James sports facility and health and wellness club is coming to Bethesda this winter. The Springfield flagship complex opened in 2018 followed by one in Reston Town Center earlier this year.
It will feature a 40,000-square-foot training space with equipment and more than 70 group fitness programs. It also will include a dry sauna and a recovery studio featuring a cold plunge contrast therapy. It will offer IV infusions, compression boots and the Vim and Victor cafe by Chef Spike Mendelsohn. Also featured will be a full-service wellness facility.
Training at the new facility will feature build-burn-recovery methodology. It will use the "Train Like an Athlete" experience that is used in its facility in Reston Town Center.
"With the St. James Performance Club, we are bringing to everyone the kind of training environment and expertise previously reserved for elite athletes," said Craig Dixon, cofounder and co-CEO of The St. James in a news release. "We believe that everyone is an athlete."
We are open
We are excited
And ready for you to join us 💪

Sign up now: https://t.co/4vwk0F6CqO pic.twitter.com/cnjYu4gib1

— The St. James (@TheStJames) May 5, 2022