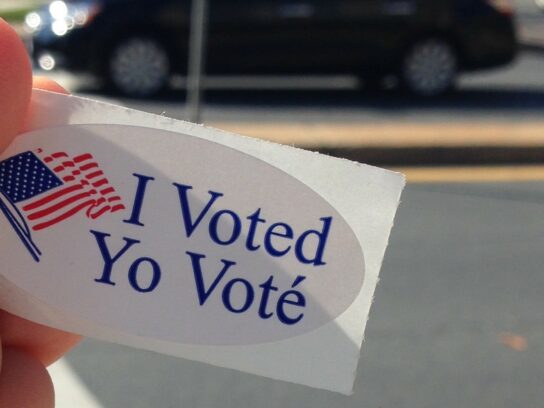 The June 2 presidential primary election will now take place by mail due to Gov. Larry Hogan's new election procedures during the pandemic, the Board of Elections announced.
Marylanders need to submit their voter's registration or any updates to their voting record by Wednesday, May 27.  Because Maryland holds closed party primaries, only registered Democratic or Republican party voters will receive a ballot for that party.
Unaffiliated voters can only vote for the Board of Education candidates, according to the Board of Elections. Because of this, anyone who is currently registered as an unaffiliated voter is urged to declare a party if they want to vote in the primary election.
There will be no early voting for the primary election. Voters are encouraged to fill out their ballot as soon as it is received and mail it in as soon as possible. Postage for the ballots is already paid for, according to the Board of Elections.
ATTENTION VOTERS: The 2020 Primary Election is JUNE 2. Review/Update your voter record TODAY, especially mailing address or party affiliation. Ballots mailed early to mid-May.

Text CHECK to 77788 or https://t.co/gVpOMA6w02@md_sbe voter guide here: https://t.co/QzaNN1kS4K pic.twitter.com/1gdIP5VWg6

— MontgomeryMDVotes (@777Vote) April 19, 2020
There will be four voting centers available on election day specifically for voters who are unable to fill out their ballot themselves.
The four voting centers for voters unable to vote by mail are:
Germantown Community Recreation Center: 18905 Kingsview Road, Germantown
Praisner Community Recreation Center: 14906 Old Columbia Pike, Burtonsville
Silver Spring Civic Building: One Veterans Place, Silver Spring
Activity Center at Bohrer Park: 506 South Frederick Ave., Gaithersburg
Everyone else is urged to fill out their ballot and send it in by mail.
In order to register to vote you need to be a U.S. citizen, a Montgomery County resident and at least 18 years old on or before November 3, 2020.