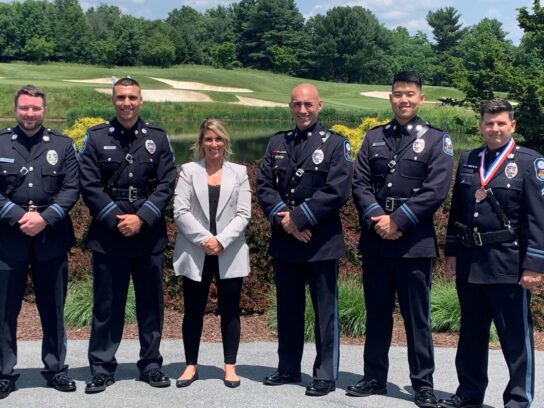 A Public Safety Career Fair for job seekers 18 and over will take place at the Montgomery County Public Safety Training Academy in Gaithersburg on Oct. 22. The stated goal is to fill over 100 public safety positions.
Montgomery County's Public Safety Department and its Office of Human Resources are collaborating to hold this event with two sessions taking place from 9-11 a.m. and 1-3 p.m.
Community members will be able to learn about and apply for positions which include Deputy Sheriff, Firefighter, Firefighter Cadet, Police Cadet, Police Officer, Correctional Dietary Officer, Correctional Officer, Correctional Health Nurse, Nurse Practitioner (Corrections), and Public Safety Emergency Communications Specialist according to the county website.
The sessions will also include workshops such as Women in Public Safety: A Fresh Look, Climbing the Ladder: Advancing Your Career, Your Background Investigation: What to Expect, and MCG Benefits: Your Total Rewards according to the county website.
The Montgomery County Government employs over 10,000 people within 30 departments and agencies. Applicants should be committed to innovation, integrity, and inclusiveness. They should be prepared to serve diverse communities and collaborate with others according to the county website.
The sessions are located at the Training Academy at 8751 Snouffer School Road, Gaithersburg MD, 20879. Community members are encouraged to register in advance at www.montgomerycountymd.gov/JOBFAIR.  If you would like to learn more about the Career Fair,  visit  www.montgomerycountymd.gov/JOBFAIR