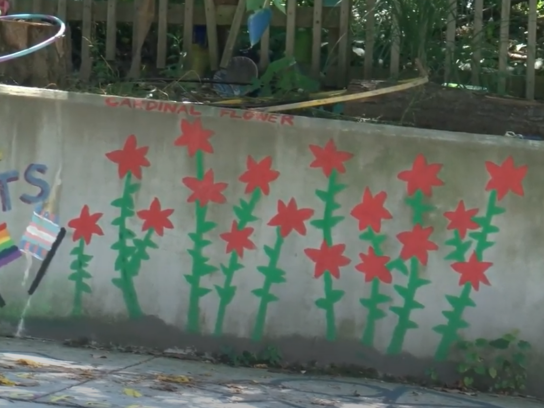 Susan Comfort, co-founder of Nonprofit Wellness, spoke out about how kids should be involved in future design plans at the Takoma Park City Council meeting on Sept. 14. Comfort, who has done non-profit work for over 30 years, is one of the five property owners who hosted the project called "movement sidewalk" where children designed and created art. These designs were power washed after Labor Day.
Now, the Takoma Park City Council will be coming out with a Takoma Park Public Space Management plan that has some recommendations to involve kids according to Comfort.
Comfort believes that adults should not design and take on projects for kids. Rather, kids should be the ones participating in designing, dreaming, and ultimately executing the project.
She hopes the City Council takes the Public Space Management Plan seriously and that future projects aim to involve young people.
Watch Comfort's public comments at the Sept. 14 City Council meeting.
Related Article:
Regarding lack of response to original phone calls, Mayor Kate Stewart assured MyMCM that future calls to Takoma Park officials would be returned.