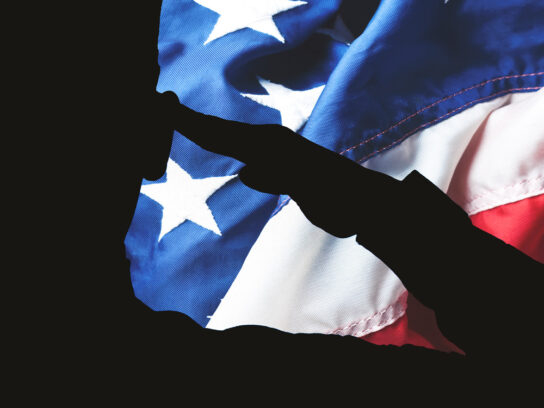 El Día de los Veteranos es este miércoles 11 de noviembre. El condado de Montgomery ha publicado el siguiente calendario para el día festivo:
Oficinas del condado – Cerradas.
Oficinas estatales y tribunales: cerrados.
Bibliotecas – Cerradas.
Licorerías del condado: las tiendas abren desde el mediodía hasta las 7 p.m.
Recolección de basura / reciclaje provista por el condado – La recolección de basura y reciclaje provista por el condado no se recolectará el miércoles 11 de noviembre. Después del feriado, las recolecciones provistas por el condado serán un día más tarde de lo normal. Las últimas recolecciones de la semana serán el sábado 14 de noviembre.
Instalación de procesamiento y estación de transferencia de Shady Grove: abierta el miércoles 11 de noviembre.
Recreación – Instalaciones acuáticas cubiertas abiertas. Centros recreativos, centros para personas mayores y oficinas administrativas cerrados.
Parques de Montgomery: las instalaciones que estarán abiertas al público incluyen:

Brookside Gardens (los jardines abren al amanecer y al atardecer, el centro de visitantes abre de 10 a.m. a 2 p.m.)
Campamentos en Little Bennett
Campo de prácticas de South Germantown
Cabin John Ice Rink y Wheaton Ice Arena (abierto solo para entrenamiento atlético individual)
Wheaton Indoor Tennis, tenis al aire libre y canchas de pickleball
250 millas de senderos de superficie natural y dura
Parques para perros
Refugios para pícnic (pueden requerir permiso)
Patios de recreo
Parques de skate
Para el horario completo, visite: www.MontgomeryParks.org.
Ride On/ Ride On extRa/ Flash Service – Operan en  horario de día de semana.
Metrorail and Metrobus – Información en wmata
Ride On Flex – No en operación debido a la crisis de Covid-19.
ARC Train and Commuter Bus – Información disponible en maryland.gov.
TRiPS Commuter Store at Silver Spring Transit Center – Abierto de 10 a.m. a 4 p.m.
TRiPS Mobile Commuter Store– Cerrado.
Parking at Montgomery County Estacionamiento en la calle y garajes públicos – Gratis.
El gobierno de la ciudad de Gaithersburg observará el siguiente programa para el Día de los Veteranos:
El Ayuntamiento de Rockville estará cerrado en conmemoración del Día de los Veteranos.
Support BSA Troop 33 in this worthy mission! https://t.co/bC7GsPMNaV

— Takoma Park Police (@TakomaParkPD) November 9, 2020