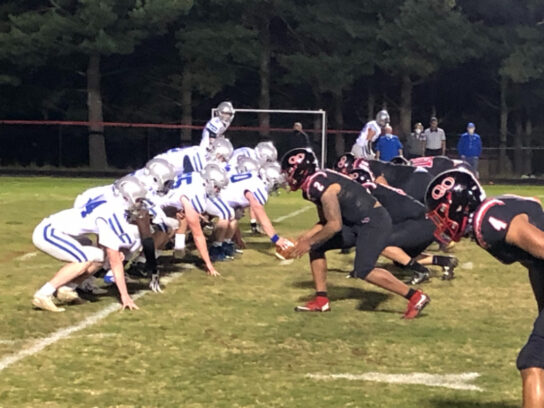 Quince Orchard hosted Sherwood Friday night for a football scrimmage. Usually, football is played from September to December. The season opener should have taken place last fall but of course the COVID-19 pandemic changed everything.
Last week, the Montgomery County Council voted that football could be played again but in a condensed three-game season with COVID special protocols in place. Friday night was the season opener for MCPS football teams.
There were no fans allowed in the stands Friday night – although about a dozen people gathered on Darnestown Road to watch – and it was not quite a full-fledged game but there was tackling and it was close enough for players who had been waiting for several months to play the game they love.