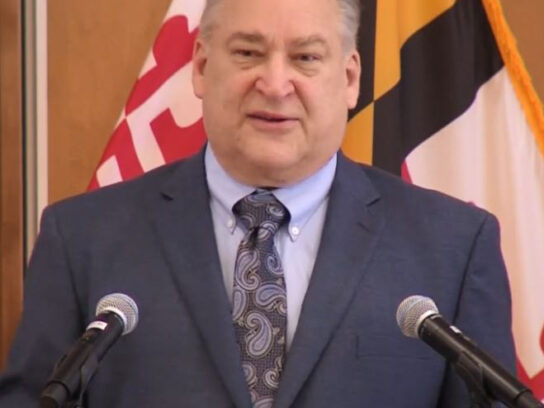 Montgomery County Executive Marc Elrich unveiled his 2021-2026 budget during his first State of the County address on Wednesday, stressing affordable housing as one of his top priorities. To prove it, he recommended adding a record $132 million to the capital budget for affordable housing projects over the next six years.
Elrich says money will be used to preserve and increase affordable housing units which includes a new Affordable Housing Opportunity Fund to support short-term financing of housing projects.
Not everyone is on board. Councilmember Hans Riemer, who chairs the Planning, Housing and Economic Development Committee, says the dollars don't add up.
In a press statement, Riemer wrote:
"While he claims to have added more than $132 million in the affordable housing fund, after further examination it became clear that the annual amount is unchanged at $22 million…This change in accounting will not result in increased resources. In combination with his resistance to the Council's affordable housing goals, developed with and agreed upon by all the local governments in Washington region, the County Executive's housing policy continues to be a matter of serious concern."
Council President Sidney Katz says, "The County Executive's recommended capital budget provides a good starting point for the Council's work on the capital budget for Montgomery County."
The schedule for public hearings at the Council Office Building in Rockville (100 Maryland Ave.):
Feb. 5 at 1:30 and 7 p.m.
Feb. 6 at 7 p.m.
Community members interested in testifying can sign up on the Council's web page or by calling 240-777-7803.
Comments and suggestions are welcome online; via email at county.council@montgomerycountymd.gov; via regular mail to the County Council, 100 Maryland Avenue, Rockville, MD 20850; or by calling the Council budget hotline at 240-777-7802.
Residents can also provide comments on social media through the Council's Facebook page (@MontgomeryCountyMdCouncil) or Twitter (@MoCoCouncilMD) using #MoCoCapitalBudget.
Information on the budget can be found here or by going to the County Council web page and clicking "Operating and CIP Budgets.