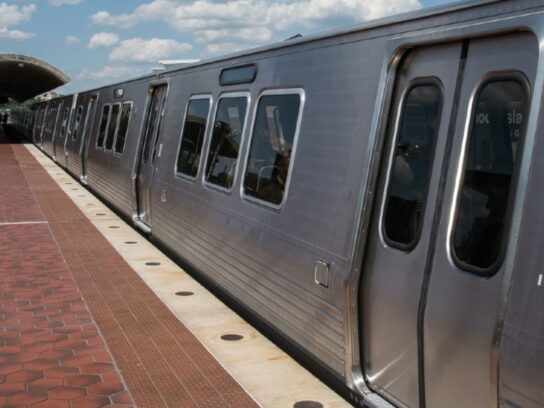 Red Line trains will operate in two segments this weekend – from Shady Grove to Grosvenor and from Medical Center to Glenmont. Trains will not be in service between Medical Center and Grosvenor stops due to scheduled track maintenance.
Free shuttle buses between the Medical Center and Grosvenor stations will be provided, according to the Washington Metropolitan Area Transit Authority (WMATA) website.
Red Line trains will continue to operate every 10 minutes at all other stops.
The closure will also cause county Ride On bus service routes 34 and 46 to experience a temporary bus bay relocation on Oct. 22 and 23. Ride On bus stops at the Medical Center WMATA station will relocate from bus Bay D to Bay E, according to the Montgomery County Department of Transportation. 
WMATA will perform aerial structure repairs along the closed segment of the Red Line – which include repairing concrete and applying weatherproof coating along the tracks.