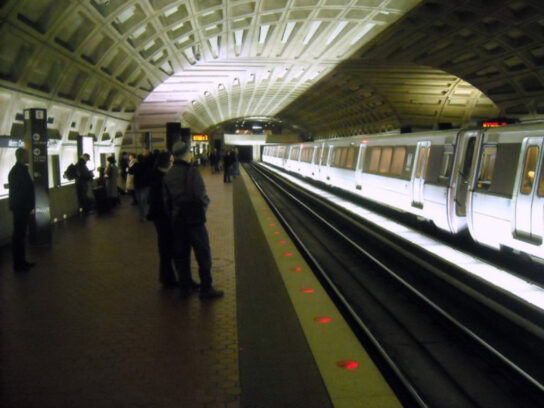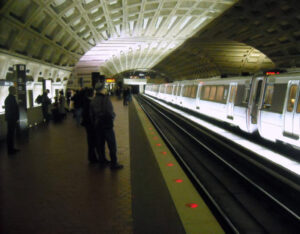 Metro told customers to expect reduced train service through at least the end of the week.
All 7000-series trains — about 60% of Metro's fleet — were pulled from service Monday as investigation continues for a derailment last week on the Blue Line. The reduced service will likely last until Sunday at least, Metro said in a release Monday.
"Beginning tomorrow, trains will operate every 15 minutes on the Red Line and will continue to operate every 30 minutes on all other lines. Silver Line trains will operate between Wiehle-Reston East and Federal Center SW only."
All trains will have six cars. Metro encouraged customers to consider alternatives like Metrobus.
Last Tuesday, Oct. 12 a train derailed between the Rosslyn and Arlington Cemetery stations. One person was taken to a hospital with non-life-threatening injuries, said Jennifer Homendy, Chair of the National Transportation Safety Board (NTSB), one of the organizations investigating the incident.
During a press conference Monday, she said the train derailed at least two other times that day but re-railed itself after those known incidents.
NTSB Investigator Joe Gordon said the train's wheels moved outboard on their axle, which caused it to derail during switches. WMATA has been aware of wheel assembly issues on trains since 2017, Homendy said. She said Metro found two failures in 2017, two in 2018, four in 2019, five in 2020, and then 18 in 2021. That was before Friday, Homendy said, and NTSB inspections initiated that day uncovered an additional 21 failures totaling 39 this year, "which is significant." She stressed the numbers are preliminary because about 514 of the 748 7000-series rail cars had been inspected. The board was not notified of the previous failures prior to the current investigation, she said.
[hr]
Previous Post: