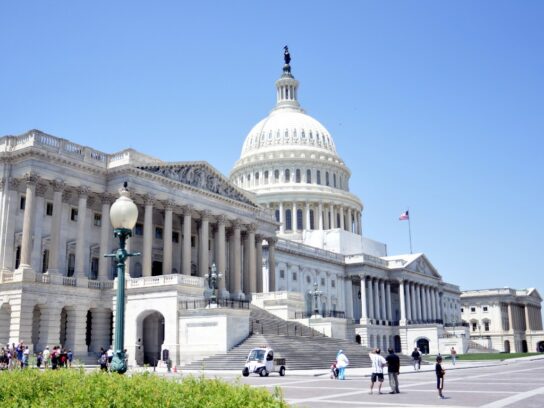 U.S. Rep. Jamie Raskin (D-8) said that the Select Committee to Investigate the Jan. 6th Attack on the U.S. Capitol, of which he is a member, already has interviewed 250 witnesses.
Many appear to be fixated on who is refusing to appear before the committee, including Steve Bannon, who is a former President Donald Trump ally, Raskin said. Meanwhile, the committee's other interviews have filled in much need information, he told MyMCM Monday.
"We are getting a very fine grained portrait of exactly what happened to us and why and how we are going to stop it in the future," the Democratic Congressman said.
His committee is tasked with learning about the events that led up to the Jan. 6 riots, what happened that day "and how do we make sure it never happens again," he said.
He expects hearings to be held in the beginning of 2022, he said.
Raskin praised the committee, noting, "This is the most effective bipartisan committee I've ever been on. It's extraordinary."
"January 6th was one of the darkest days in our nation's history, with five people killed, 140 members of law enforcement physically harmed and countless more seriously traumatized," U.S. Speaker of the House Nancy Pelosi wrote in a news release when she appointed Raskin to the committee.
"It is clear that January 6th was not simply an attack on a building, but an attack on our very democracy: an attack on the peaceful transfer of power. It is imperative that we find the truth of that day and ensure that such an assault on our Capitol and Democracy cannot ever again happen," Peloski said.
Here is what Raskin told MyMCM.
Related Post
Rep. Raskin Named to House Committee to Investigate Capitol Riot