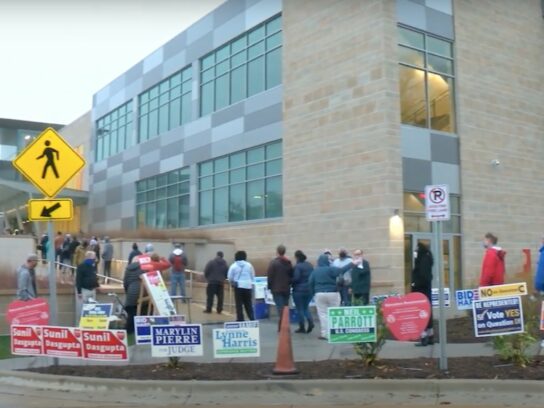 Early voting began Monday in Maryland.
The Wheaton Library and Recreation Center is one of 11 early voting locations in Montgomery County. Residents were eager to get to the polls and MyMCMedia spoke to voters about their experiences around this election and ongoing political climate.
The last day for early in-person voting in Maryland is Nov. 2.