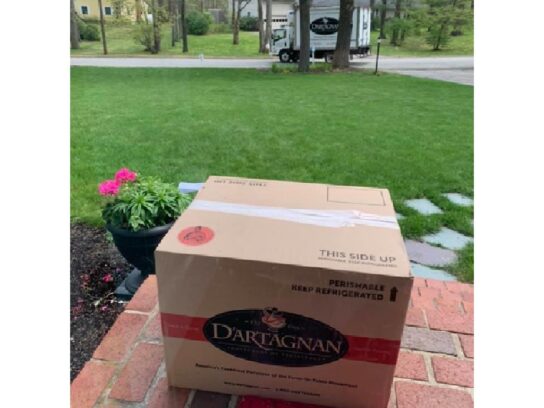 Finding reliable access to proteins in grocery stores has become difficult. D'Artagnan, a restaurant delivery company that prides itself on selling sustainable proteins, has been making access to meat easier for Montgomery County residents.
Customers who order over $150 worth of product will receive restaurant-grade contactless delivery through a refrigerated truck directly to their door. 
Rich Goldsmith, a coordinator for D'Artagnan home delivery in Montgomery County, said they lost about 75 percent of their business after many restaurants were forced to shut down. He found it frustrating to see empty meat shelves, even though he knew the warehouses had products.
The company tested home delivery in New Jersey about six weeks ago. After seeing this success, Goldsmith advocated bringing the program to Montgomery County.
The program is expanding and Goldsmith says that the community response has been extremely positive. People are excited to have access to products that they haven't been able to find in stores. He says that customers have been experimenting with new dishes, such as pork belly, to improve their cooking skills.
"What we are trying to accomplish is easing people's tensions, giving them products…that just haven't been consistent. We are trying to be a reliable option for the community," said Goldsmith. 
Orders can be placed through the links below, and questions can be directed to Rich Goldsmith at richg@dartagnan.com.
Thursday delivery with a NOON Tuesday cutoff:
http://homedelivery.dartagnan.com/bethesda
http://homedelivery.dartagnan.com/chevychase
http://homedelivery.dartagnan.com/northbethesda
http://homedelivery.dartagnan.com/kensington
Friday delivery with a NOON Wednesday cutoff:
http://homedelivery.dartagnan.com/potomac
http://homedelivery.dartagnan.com/rockville
http://homedelivery.dartagnan.com/gaithersburg
http://homedelivery.dartagnan.com/darnestown