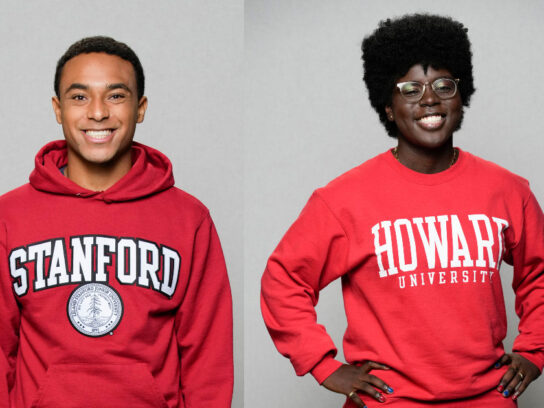 Isaac Applebaum of Bethesda went into Final Jeopardy Tuesday night in second place, $3,000 behind a student from Dartmouth College. But thanks to his knowledge of American History, and in particular, the Underground Railroad, the Richard Montgomery High School graduate, advanced to the semifinals.
He is a junior at Stanford University majoring in computational biology,
Applebaum isn't the only Montgomery County resident who made it the Jeopardy! National College Championship competition. Former Paint Branch High School's Jess Agyepong, a senior majoring in biology at Howard University, will appear in her quarterfinal match on Friday.
Agyepong, of Silver Spring, is pursuing a degree in biology with a minor in chemistry at Howard University.
The televised championship started with 36 college students. The winner will earn a $250,000 grand prize and the title of Jeopardy! National College Champion. The second place contestant will win $100,000, and the student coming in third place will walk away with $50,000.
The remaining contestants will receive at least $10,000.
Related Post
2 Former County High Schoolers Compete for Jeopardy! College Championship