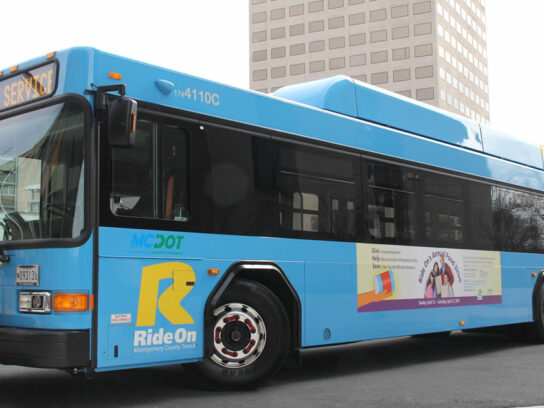 Beginning Sunday, May 8, Ride On Bus service will increase, returning it to 90% of the service offered prior to the pandemic.
Rides continues to be offered at no charge.
All routes except the 301 will be altered. The new schedule is listed here.
Bus Route 4 will be extended from Kensington to Wheaton, providing a direct connection from the Kensington MARC Station to the Wheaton Metro Station. The route previously went as far as Connecticut and Howard Avenue in the Kensington area and will now continue down University Boulevard and onto Viers Mill Road to the Wheaton Metro Station. Route 4 will continue to operate on weekdays with no additional changes.
"We know that many residents depend upon the Ride On bus system for daily trips throughout the County such as work, daycare, health services and other essential trips," said MCDOT Director Chris Conklin. "These service improvements are a step in the right direction. They provide access and opportunity to residents who need it."
Masks are encouraged but not required on Ride On buses.
Upcoming Service Change on 5/8/22 pic.twitter.com/oLbv5Rjjyc

— Ride On Bus (@RideOnMCT) May 2, 2022