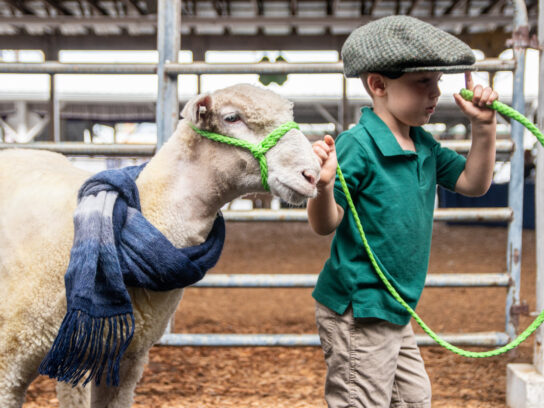 Get ready for a summer tradition. The Montgomery County Agricultural Fair returns to Gaithersburg in August. This will be the fair's second year back after being  canceled in 2020 due to the COVID-19 restrictions.
The fair, which started in 1945, will return for its 73rd year with the theme "Let The Good Times Grow" on August 12 and will operate through August 20. There will be farm animals, carnival rides, food, Monster Truck shows, Demolition Derby Shows, agricultural shows and exhibitions, and much more entertainment. The fair is held at the Montgomery County Agricultural Center, 501 Perry Parkway, Gaithersburg.
Do you have a car that is on its last legs? As long as the car runs, the fair organizers are looking for donations for the Demolition Derby. See the fair website for the details.
The fair will continue to make announcements about ticketing, the event schedule, and more on its website.
2022 Montgomery County Agricultural Fair Hours:
Friday, August 12: 3 p.m.-midnight
Saturday, August 13: 10 a.m.-midnight
Sunday, August 14 through Thursday, August 18: 10 a.m.-11 p.m.
Friday, August 19 through Saturday, August 20: 10 a.m.-midnight
Previous Posts:
Rides, Food and COVID-19 Vaccines; County Agricultural Fair Opens to the Public
Montgomery County Agricultural Fair Officially Returns August 13