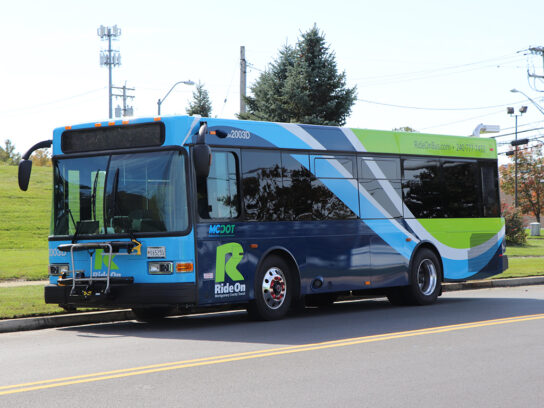 Montgomery County's Department of Transportation (MCDOT) will be adjusting the Ride On bus service schedules beginning Sunday, May 9 to increase overall service and improve efficiency.
"The changes reflect the continuing shift of resources toward schedule patterns prior to the COVID-19 health crisis," according to a county press release announced Wednesday.
All County-operated transit services are to remain free of charge at least through June 30. All Ride On routes, including Flash, MCDOT's high-frequency service operating on Colesville Road/Columbia Pike (US 29) and Lockwood Drive, are in full operation.
According to MCDOT, routes that will be having schedule changes and some improved frequencies include: 5,  6,  8,  10,  11,  14,  17,  19,  20,  21,  22, 23, 26, 28, 29, 30, 32, 33, 34, 39, 43, 46, 52, 54, 55, 56, 59, 73, 79, 81.
Ridership capacity still remains limited to allow social distancing and riders are required to wear a face covering to board. All buses have a supply of face coverings to offer riders who are not able to provide their own.
More information on bus schedules and Ride On services can be found on the MCDOT Transit Services website.