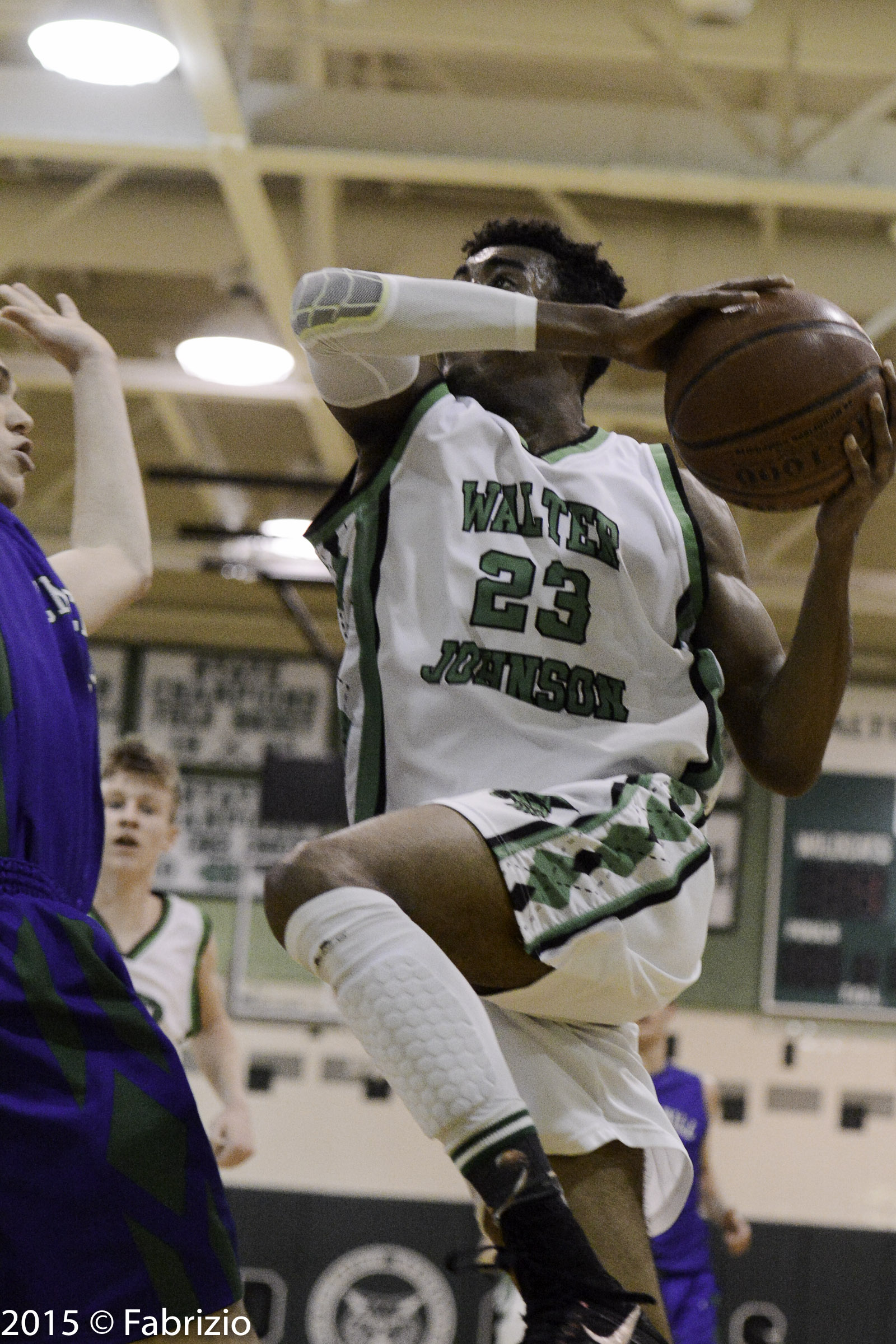 Rivals
Walter Johnson and Churchill; North Bethesda and Potomac; steak and potatoes; liver and onions; they all go together.
Rivals or not these two schools are peas in the same pod.
Style and substance on the court was in fashion as the score ping ponged back and forth all night. Neither team garnered much of a lead and in the end it was just a good engaging high school basketball contest between neighborhoods.
With Montgomery Mall as these schools dividing line the students from both schools interact all the time – they can't avoid each other if they tried. The same goes for the play on the basketball court. You could hardly tell the difference except for the color of their uniforms. The effort from both teams were all out, the crowd's vocal reactions may have favored the home team (WJ) leaving the talented players on the court on par with each other. It was an enjoyable high school contest – worth the cost of admission.
WJ took the lead in the first quarter while the Bulldogs from Churchill rallied in the 2nd quarter to go into half leading 29-25. The Wildcats scratched back in the 3rd to take a 41-37 lead into the 4th quarter. In the end it appeared to me that the Bulldogs were a little gassed and made too many mental mistakes on defense that let WJ hold on to win the contest between these perennial rivals. It could have easily gone the other way.
Walter Johnson 56. Churchill 49. It is just another chapter in this continuing neighborhood rivalry matchup.
Phil Fabrizio @Photoloaf
Photos| Fabrizio 2016