The management of the Rock Creek Woods Apartments in Rockville, where one young man died Sept. 1 as a result of flooding due to Hurricane Ida, spent the Labor Day weekend cleaning up and finding temporary housing for the 159 displaced residents.
During the intense rains, the terrace-level apartments flooded and about 10 people were evacuated through their windows during the middle of the night.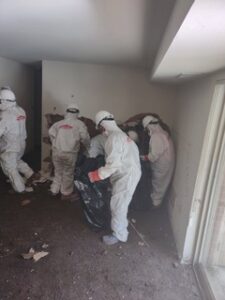 "Our thoughts and prayers remain with the Cedillo family and all who have been affected," the management wrote in a news release. Melkin Daniel Cedillo, 19, was killed in the flooding and his mother was injured.
On Saturday, restoration crews worked inside the apartments at Twinbrook Parkway and Veirs Mill Road, removing damaged drywall, flooring and other debris. Four of the 18 buildings were directly affected, according to management. All three ground level apartments in each of the four buildings "were severely damaged."
A full building assessment will be undertaken and repairs made to the impacted apartments, which are without electricity, gas and hot water.
Rock Creek Woods arranged and will cover costs for hotel rooms. As of Saturday, management has assisted 115 residents.
Montgomery County Department of Health and Human Services is helping other residents at nearby hotels and providing meals and school bus service for those staying in hotels.
Some of the displaced residents will be moved into currently vacant apartments. A security firm  patrols the apartments in the evening.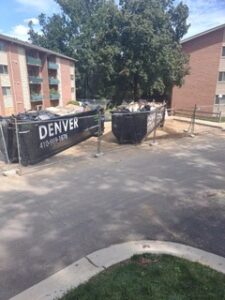 "As is evident from video footage, the cause of the flooding was a continuous torrent of water which overflowed from a publicly maintained culvert located on the adjacent property owned by the City of Rockville. Rock Creek Woods is not responsible for the maintenance or repair of this culvert or its infrastructure," according to the news release.
Management praised efforts from the Montgomery County Fire and Rescue Services, "whose fast and professional response prevented an even greater tragedy," it said.
A Go Fund Me site has received about $42,000 to help pay for Cedillo's funeral expenses.
Interfaith Works in Rockville is accepting donations and money for residents. Furniture can be donated through A Wider Circle.
Related Post