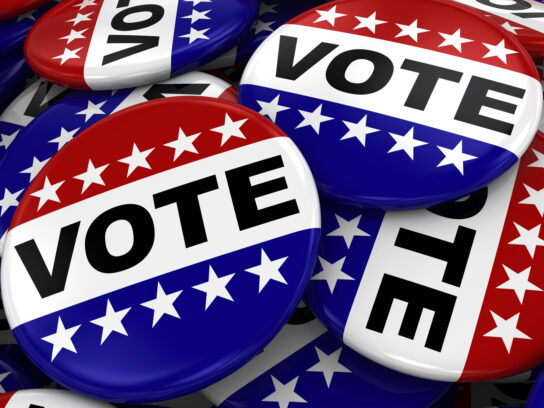 Tuesday is Election Day for Rockville and Gaithersburg residents. And Rockville is set to make history with its first vote-by-mail election.
Rockville voters have received ballots through the mail. City Hall will be open from 7 a.m. to 8 p.m. Tuesday.
The mail election has already proven to increase voter turnout, said Marylou Berg, city spokeswoman.
Voter turnout is expected to be low in Gaithersburg, Mayor Jud Ashman said, because the incumbents lack opposing candidates who collected the required 100 signatures.
"I hope I'm going to be wrong about that," he said. "But the history has been when there are uncontested elections, it tends to be low."
Gaithersburg has six election districts, each with its own polling place. The city's website has a tool to help voters find where they should vote. Polls are open from 7 a.m. to 8 p.m.
Three Gaithersburg councilmembers are up for re-election: Neil Harris, Ryan Spiegel and Robert Wu. This voters guide has information on the three candidates.
The write-in candidates are Juan Aguirre, who sells insurance; Carol Johnson, a physicist at the National Institute of Standards and Technology; and Nicole S. Ukiteyedi, an administrative assitant.
In Rockville, the mayor's race pits incumbent Bridget Donnell Newton against Councilmember Virginia Onley.
In the councilmember race, Beryl L. Feinberg and Mark Pierzchala are seeking re-election.
Seeking council seats are:
Monique Ashton
Cynthia Cotte Griffiths
Richard Gottfried
James Hedrick
Kuan Lee
Charles Littlefield
Donald A. Masters
Brigitta Mullican
David Myles
Matthew Perkins, and
Suzan Pitman
For information on the Rockville candidates, click here. Or here.
The deadline for Rockville voters to get their ballots to City Hall for the 2019 Vote by Mail election is 8 p.m. Tuesday, Nov. 5.