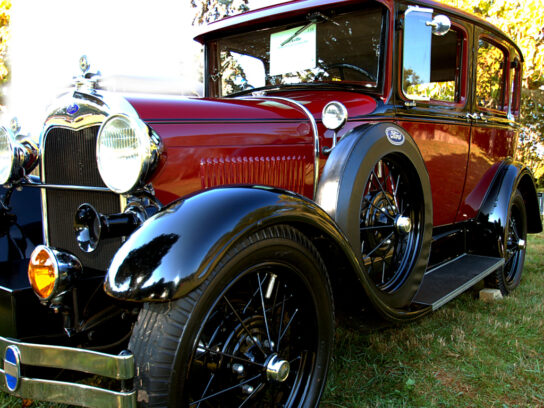 The Rockville Antique and Classic Car Show returns on Oct. 15.
"From Packard to Ferrari, 32 car clubs are represented during this grand event while auto collectors and enthusiasts share fond memories of the classic cars of yesteryear," the event webpage reads.
The show will be held at the Rockville Civic Center Park from 11 a.m. to 3:30 p.m. and is free to attend. To display a vehicle, registration,  which closes on Oct. 12, is required along with a $20 fee. After Oct. 12, registration will take place at the show until 11 a.m. Vehicles, flea market vendors, and car sales must arrive at the event between 8:30 a.m. to 11 a.m.
The show is one of the oldest and the largest non-judged show in the mid-Atlantic region with an annual attendance of 10,000 according to Rockville's public information office. A total 32 car clubs will be represented at the event. Last year's show was canceled due to COVID-19 concerns.
Along with the show, attendants can enjoy live music by Blue Sky Five, a flea market, food and drink and a car sales area.
To be a part of the show, vehicles must be 25 years or older. The Mayor and Council of Rockville will select one winner for the Mayor and Council Award at the event. Todd Harington was 2019's winner with a Hudson Terraplane K Rumble Seat Coupe.
More information like the full event schedule and parking can be found here.
🏁 Rockville's annual Antique and Classic Car Show cruises back into Civic Center Park on Sat., Oct. 15. Registration is still open for vehicles, learn more at ➡️ https://t.co/sscRG75kRl pic.twitter.com/lDUTHUNd2S

— City of Rockville (@Rockville411) October 1, 2022